Logy On Fire, Street Show
This interactive, high skilled, rock n roll family friendly show is full of skillful object manipulation, bringing traditional vaudeville and parlor tricks to you with a comedy twist and new age style. Playing with fire and possible lacerations, Climaxing in a perilous display of equilibrium and custom made razor sharp unique object juggling like you have never seen before! This show is Raw, Rock'n and full of Danger.  With plenty of audience participation and his unique style of comedy, Logy will help to raise the energy of any event.
Fire Shows
Fire performances are a spectacular addition to a wide range of events. Fire performances create a wow factor ambiance and can be performed in a wide variety of ways including, high impact stage shows, streetshow style, meet & greet and as a background entertainment. A variety of fire skills are performed which can include fire eating, body burning, poi, juggling, fire diabolo, fire breathng, angle grinding, devil stick and fire whip.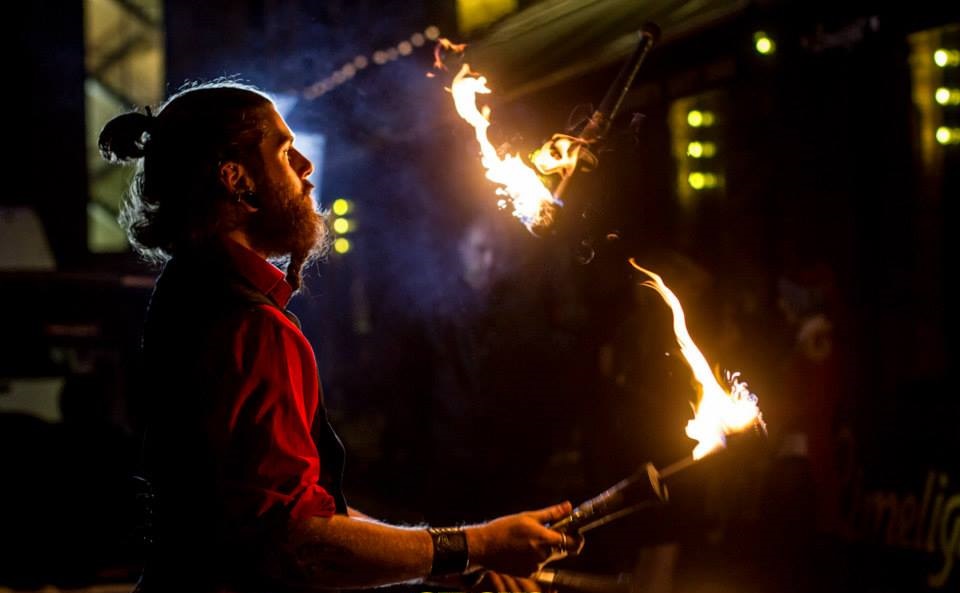 Sideshow Oddities
As Seen on the BBC
With skills of, Knife and axe throwing, angle grinding, fire eating and breathing, body burning, beds of nails, walking on glass, whip cracking,  strait jackets, balancing on blades, Irish handcuffs, human blockhead and contortion. Logy can dazzle and freak out audiences with an array of sideshow and freak show styled acts, all with plenty of humor into the mix.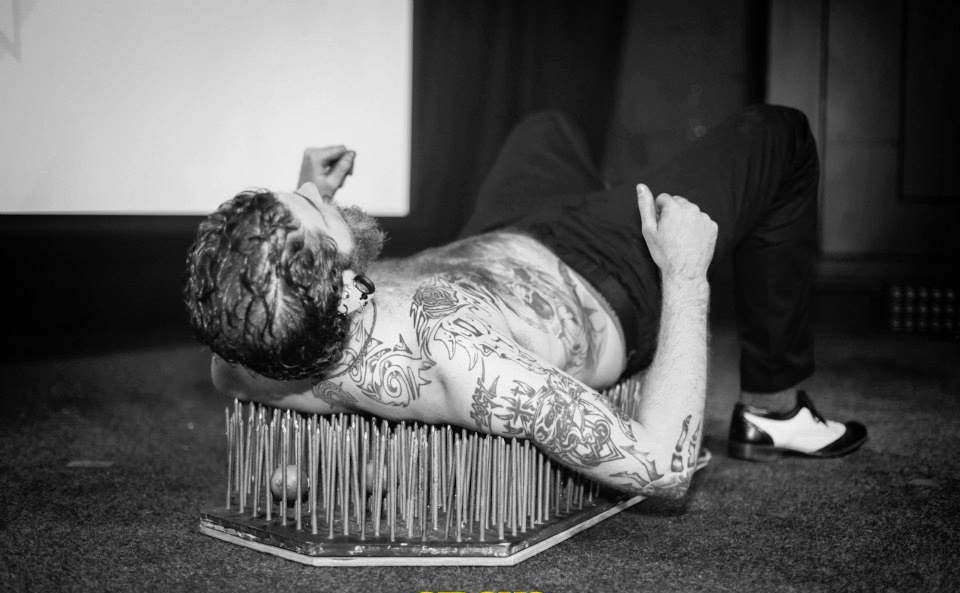 Contact Us
for more information, bookings or details
Tel: +44 (0) 7926233319
Email: [email protected]